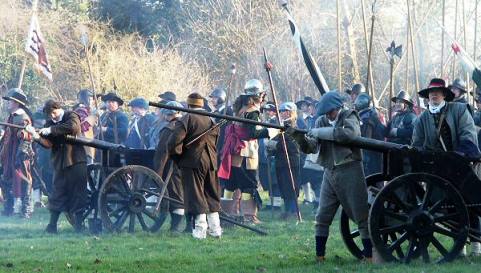 This month's Holly Holy Day "Battle of Nantwich" re-enactment is set to be the largest celebration yet, say organisers.
The event, scheduled for Saturday January 25, includes the biggest programme of events than any other year.
The event commemorates the 1644 Battle of Nantwich, which relieved the siege of the town after a month of deprivation.
Townsfolk celebrated by wearing colourful sprigs of Holly in their buttonholes, hence Holly Holy Day.
Traditionally, it is celebrated on the nearest Saturday to the date of the battle – but this year Saturday 25 actually coincides with the exact date of this important civil war encounter.
Organiser Shaun Cafferty said: "This year's event will be 370 years to the very day since the original battle, which will give the event an added poignancy, and we are determined to rise to the occasion.
"We are expecting a big turnout of Sealed Knot soldiers who will as usual parade through the town and of course fight a re-enactment of the battle on Mill Island in the afternoon.
"It's always a moving, colourful and exciting spectacle.
"But we have also got a big programme of events throughout the day before the battle, so it's a whole day out for everyone, and most of it absolutely free."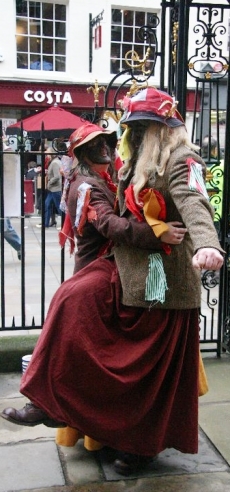 There will be entertainment in the town square throughout the morning, including music, dancing and theatre on stage, and a pageant of children in costume representing historic Nantwich throughout the ages.
The Pillory will be in action, there will be a farmers market and a hog roast, and the "living history" exhibition on the parish hall lawn.
Inside the parish hall, there will be 17th Century music provided by the antique instruments of the Forlorne Hope musicians, while in the museum there will be a war-gaming re-enactment of the battle, and a musketry demonstration.
The museum is also conducting town history tours, while from Acton Church there will be a guided tour ('walk and talk') of the original battlefield site.
"We want all parts of the town centre to see some action," added Shaun.
"So we have organised for the Morris Men from Domesday Morris to perform at various points around town, and mobile attractions in the form of horse-mounted troopers in their splendid uniforms, and the ever popular and equally colourful Plough Witches, who will be roaming all areas of the town centre during the morning.
"It's going to be another great day in Nantwich!"
Free programmes, which detail all events and timings as well as more information on the battle and siege, will be available from the museum, Nantwich Bookshop, Tourist Information Centre at the Civic Hall, and the Martin&Co office on Hospital Street.