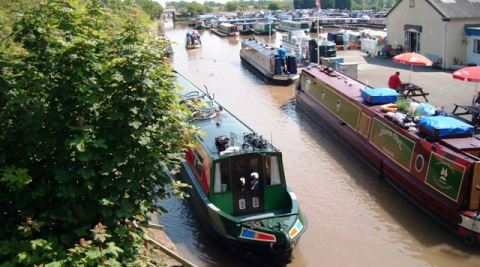 The Venetian Marina near Nantwich is to hold am open day for narrowboat novices and old hands alike!
The event at the Cholmondeston venue will feature industry experts, value for money narrowboats, refreshments, trips up the Shropshire Union Canal and entertainment.
Those who attend and register will be entered in to a free prize draw for a chance to win a £200 Chandlery voucher, family ticket to the Crick Boat Show (with moorings or camping), and a year's subscription of Towpath Talks sister publications.
The open day is to take place on Sunday April 27 from 10am to 4pm.
Venetian Marina was brought out by Whilton Marina Ltd in December 2011.
The new owners embarked on a large investment programme, creating 10 new jobs in the process.
They have installed a new fiberglass non-slip decking, wi-fi across the site.
The narrowboat sales basin has more than quadrupled in size.
For details email [email protected], call 01270 528251 or 01327 842577.
Facebook page: https://www.facebook.com/venetianmarineltd