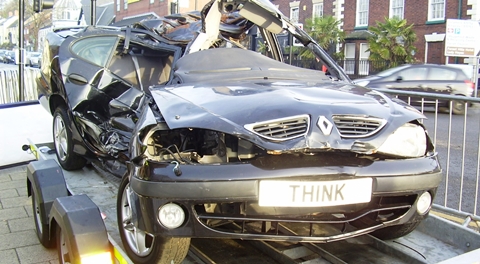 Eight arrests for suspected drink driving were made in Nantwich during a summer crackdown.
Only Crewe (14), Congleton (10) and Knutsford (10) saw more in East Cheshire during a campaign which has seen more arrests made compared to 2013.
Throughout June, 136 people were arrested for drink driving in Cheshire, compared to 112 arrests in 2013, a 21% increase.
Assistant Chief Constable Guy Hindle said: "It is disappointing to see some people still think it is safe to drive whilst under the influence of alcohol, despite repeated warnings about the dangers.
"Our officers are having to deal with the consequences of road traffic collisions caused by alcohol on a daily basis.
"Although the campaign has now finished, drink driving is a 365 days a year issue for Cheshire Police, and officers will continue to target drink and drug driving throughout the year."
This year′s drink drive campaign coincided with the Fifa World cup, and officers used a much more targeted approach when conducting breath tests.
Insp Richard Hill, from the Roads Policing Team, said: "During previous sporting events we have experienced an increase in the number of drink drivers.
"Whilst I am disappointed the number of arrests has increased, I also believe the force is sending out a clear message to road users that drink driving will not be tolerated.
"I want people to understand the consequences that driving under the influence can have, anyone caught drink driving faces losing their licence, a large fine and going to court.
"This could have a big impact upon their life and may affect their employment."
Cheshire Police also held road safety events across the county where they displayed the 'Think Car′, a vehicle that was involved in a fatal collision involving a 21-year-old Cheshire man who was over the limit.
In total, the Force conducted 1,445 breath tests in June, with the majority conducted between midnight and 4am.
In addition to the 136 people arrested for drink driving, three people were arrested for drug driving.