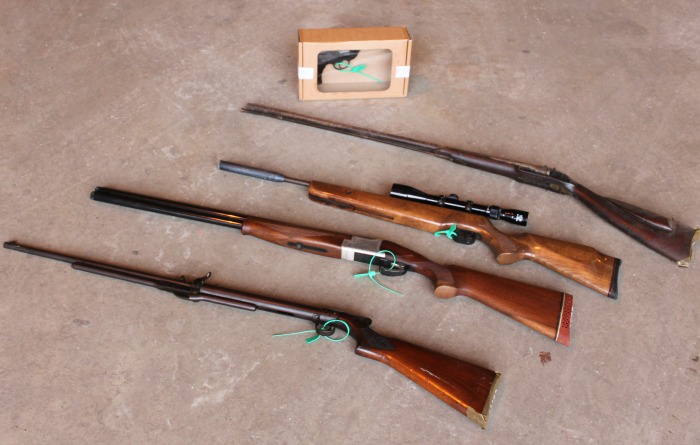 Almost 50 illegal weapons including rifles and pistols were handed in during a Cheshire Police two-week weapons amnesty.
In total, 46 weapons were handed over – with more than a quarter of them in Congleton, and two in Crewe and seven in Chester. No weapons were submitted in Nantwich.
The amnesty began on Thursday November 20, and finished at 5pm on Friday (December 5).
The amnesty was part of a national initiative which provided people with the opportunity to hand in their unwanted or illegally held weapons without fear of prosecution.
Supt Bev Raistrick said: "Gun crime in Cheshire is rare, and this amnesty was just one of a number of measures we are taking to help to keep it low and further reduce crime.
"There are many reasons why people may possess an illegal weapon, and this amnesty was simply another way of ensuring some of these weapons were removed from our streets before they were used for criminal activities.
"As a result there are now 46 fewer illegal weapons on the streets of Cheshire, which means that there are now 46 less opportunities for them to get into the wrong hands and be used for criminal activities."
Weapons handed in ranged from air rifles to air pistols.
Anyone who still holds an unwanted or illegally held firearms is encouraged to hand it in, and it will be dealt with.
Further details surrounding the law on guns can be found on the Cheshire Police website and anyone who is concerned about illegal weapons in their local community is urged to contact Cheshire Police on 101.
Alternatively information can be reported anonymously to Crimestoppers on 0800 555 111.