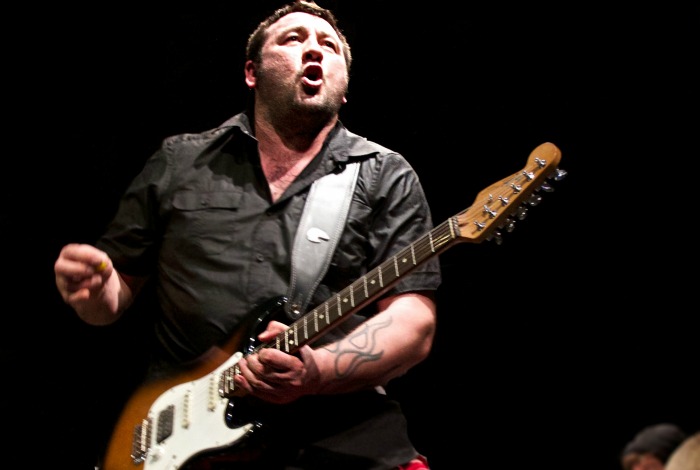 Popular rock blues band King King are set to perform at The Box venue in Crewe.
Labelled as the "hottest draw" in British blues-rock, the band will be in town on Saturday March 12.
Alan Nimmo (vocals/guitar), Lindsay Coulson (bass), Wayne Proctor (drums) and Bob Fridzema (keys) have already won a string of awards since hitting the scene five years ago.
The Glasgow-based band stand are preparing to pull the trigger on a third album, 'Reaching For The Light', and bring the music to fans across Europe.
The group scooped five victories at the 2014 British Blues Awards, not least 'Best Band' (for a third consecutive year) and 'Best Album' for 2013's 'Standing In The Shadows'.
Shadows was included in The Blues Mag's Top 50 Albums of 2013, and Paul Jones' BBC Radio 2 end-of-year countdown (the only British album in the running).
Alan was a familiar face on the international blues circuit while Lindsay, Wayne and original keys man Bennett Holland were all first-choice musicians with pedigree.
The band's first album 'Take My Hand' in 2011 was given high acclaim.
Two years later, they topped that with 'Standing In The Shadows' in March 2013.
Their most powerful and personal album to date, 'Reaching For The Light', was co-written by all four members.
Now they are embarking a UK and Europe-wide tour which sees them arrive in Cheshire on March 12.
For ticket details, contact The Box on 01270 257398, or visit
http://www.seetickets.com/event/king-king-laurence-jones/box/926710