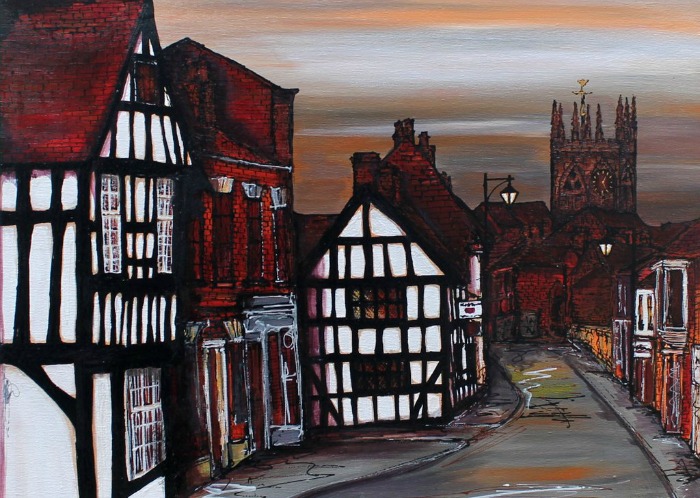 'Hidden Treasures,' an exhibition of art by local artist Sally Huntington, has opened in the Your Space Gallery at Nantwich Museum.
It features paintings of Cheshire and particularly Nantwich scenes in unique style inspired by old buildings, history and atmosphere.
It has resulted in an exhibition of bold and emotional expression and original paintings.
There are dark brooding skies and hints of life behind each window where viewers can take refuge from threatening skies.
Sally is a self taught artist who has painted professionally since 2003.
Much of her time was spent in Southern Spain where her work has been widely exhibited.
Entry to the museum and exhibition is free and many of the paintings are available for sale.
The exhibition runs until Saturday July 16.
For further information contact Sally Huntington on www.sallyhuntington.com
Contact Nantwich Museum on [email protected] or telephone 01270 627104; Visit www.nantwichmuseum.org.uk