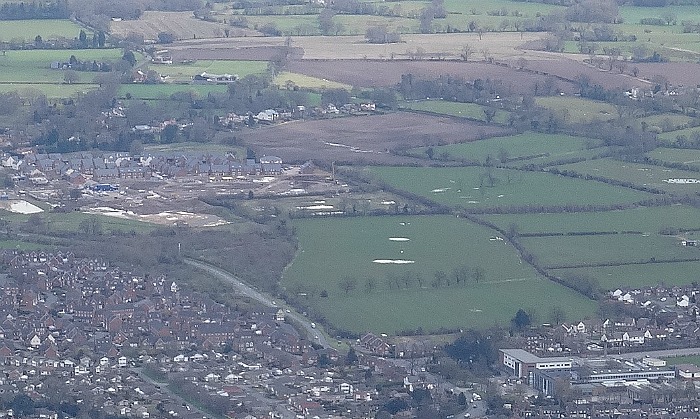 Muller Property has appealed against the Secretary of State's decision to block plans for the 1,100-home 'Nantwich South' development in Stapeley.
Sources have revealed that Colin Muller has decided to continue his fight to build the scheme on land between Peter de Stapleigh Way, Broad Lane and London Road.
The four-year battle resulted in Secretary of State's decision last month to reject Muller's appeal against Cheshire East Council's original refusal of the scheme back in April 2013.
Muller first lodged its plans in September 2012, these were refused in April 2013, but they lodged an appeal and a planning inquiry was held in February 2014.
The report from this was sent to then Secretary of State Eric Pickles, who returned his verdict in March 2015, ruling against Muller.
But the developer challenged this in the High Court, which quashed the Government's decision, and returned the case for reconsideration.
Pat Cullen, of Protect Stapeley campaign group, said: "Muller Property have appealed the Secretary of State's decision, but I don't know the grounds for the appeal.
"It is disappointing that Muller Property, a local company, are continuing with this application in the face of strong opposition from many Nantwich residents.
"It seems that the company have little regard for the the local area and for the people that live here."
We contacted Muller Property after the Secretary of State's decision in August to refuse their plan to build 189 homes – phase one of the larger development – and an access road from Peter de Stapleigh Way.
We are waiting for a reply.
(pic courtesy of Jonathan White)