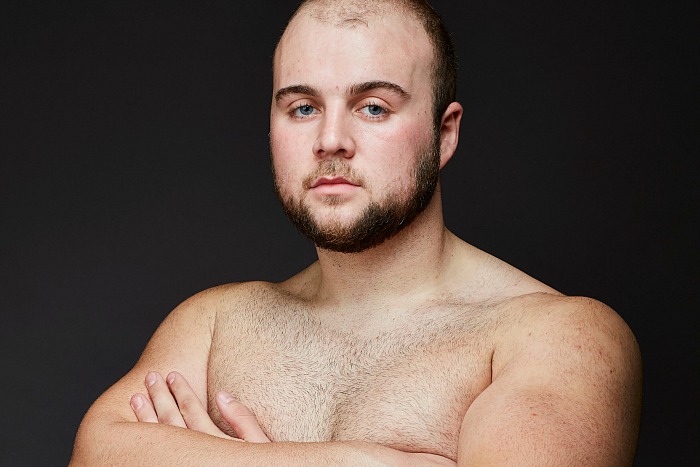 Nantwich boxer Nathan Gorman described how he was "sad" after former World Heavyweight Champion Tyson Fury lost his titles and licence.
Fury was stripped of his world titles by the governing bodies and his boxing licence by the British Boxing Board of Control after revelations over his cocaine abuse and mental health.
Gorman, tipped for big things at the start of his heavyweight professional career, is all too aware of the dangers the sport has.
The 20-year-old said: "I've seen a thing on Twitter and he's getting threats all the time on social media.
"He's gone from being an average joe to the world champion, that will have a big impact.
"Different people have different characters, I'm not Tyson and Tyson's not me, but he is a character in the sport. I try to be my own man."
But Gorman feels the heavyweight division is losing a lot of its entertainment value now Fury has taken a back seat to deal with his personal problems.
"He's brought character to the division," added Gorman, who fights out of the Ricky Hatton stable.
"We'll definitely miss that because you don't know what he's going to come out with next in interviews and press conferences.
"Dressed up as Batman and things for a world title showdown!"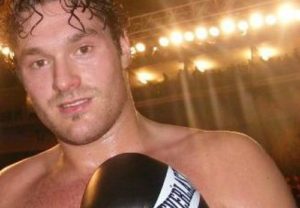 Fury (pictured, right) made the heavyweight division a lot more exhilarating during his time at the top.
From dressing up as Batman to declaring to ex-champ Klitschko "Look! You lost to a fat man", Fury knew how to work the crowd.
But above all that, the self-proclaimed Gypsy King was a very talented boxer, says Gorman.
"For 12 years, Klitschko got into the ring and never got beat.
"They all thought David Haye could do it and he got over there and got a unanimous defeat.
"Tyson went over there in his back garden and boxed his ears off."
The 6ft 3in fighter from Nantwich is confident he can handle the pressure as he looks to build on his great start to his career.
He has an impressive six wins on the bounce, recording an 84% stoppage rate, and a professional title to his name already after winning the Midlands title at Fenton Manor two weeks ago.
"I was expecting to fight for a belt next year when I had 10-12 fights.
"But I've done a job against someone who was a lot more experienced than me. He was 6ft 9in, 36 and I got the job done in one round."
And with a man like Ricky Hatton backing him in the gym, the only way is up for the young fighter.
He admits that it is "so far so good", but accepts that he has a long way to go and that nerves can play a big part of proceedings.
"Nerves can be a good thing or a bad thing.
"Good they can keep you sharp in the ring. Bad they take over you and make you crumble.
"Gearing up for a roller-coaster, you're just the person before you get on the roller-coaster – that rush of adrenalin you get through your body, that's the way I describe it!"