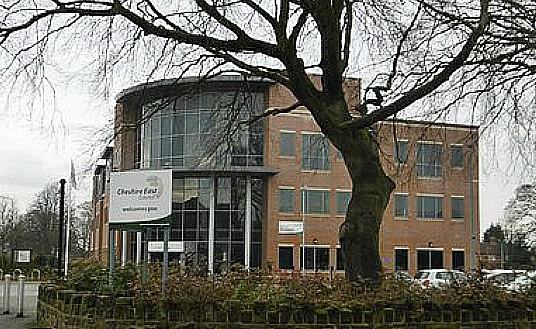 Urgent measures to improve support for youngsters in Cheshire East with special educational needs or disabilities (SEND) have been drawn up following a damning inspection, writes Stephen Topping.
Ofsted and the Care Quality Commission (CQC) found "serious weaknesses" when they assessed Cheshire East Council and NHS bodies in the borough on their provision for SEND support in March.
They slammed the "unreasonable waiting times" parents faced for education, health and care (EHC) plans – which inform families of the support they are entitled to receive – as well as the quality of the plans themselves, and the lack of an 'effective pathway' to help youngsters with autism.
But now CEC has drawn up three action plans designed to improve its EHC plans, make them available to families faster than before, and to boost support for young people with autism.
At a scrutiny committee meeting where the plans were revealed yesterday (July 16), Cllr Rhoda Bailey said: "I think we've always known that we're on a journey with SEND, and have been since 2014, if not before."
In a draft written statement, which will eventually be sent to Ofsted and the CQC, CEC says it has "refreshed the order of our priorities" to make sure it corrects the biggest failings as soon as possible.
A 42-point plan to improve the timeliness and quality of EHC assessments includes bringing in additional capacity to process ongoing reviews, improving the databases used for records and boosting training for social care workers.
Sixteen actions will be taken to improve provision for youngsters with autism, and 38 measures will be in place to improve the 20-week EHC assessments.
Cllr Jos Saunders, CEC cabinet member for children and families, told the committee that standards must be brought in line across the entire borough – with residents currently having different experiences depending on their nearest NHS clinical commissioning group.
"There has been a disparity between waiting times and we are all determined not to have this postcode lottery continuing," she said.
"It's not just about the waiting times, it's the quality of assessment times as well."
CEC expects to have taken all the measures to boost provision by December 2019, with most set to be in place by the end of this year.
Cllr Dorothy Flude, Labour member for Crewe South, led a working group looking into the problems surrounding SEND provision.
The group found that CEC was taken to appeal over its EHC plans 42 times last year, and that families were successful in their appeals on more than three-quarters of occasions.
"It's a national problem, we know that," Cllr Flude added.
"But we have got to somehow get this on an even keel and have a system in place where we are actually able to support these families because these families are desperate."
The draft statement will be considered again at a future health and wellbeing board meeting, while the 17 separate recommendations made by the working group will be considered by cabinet in September.