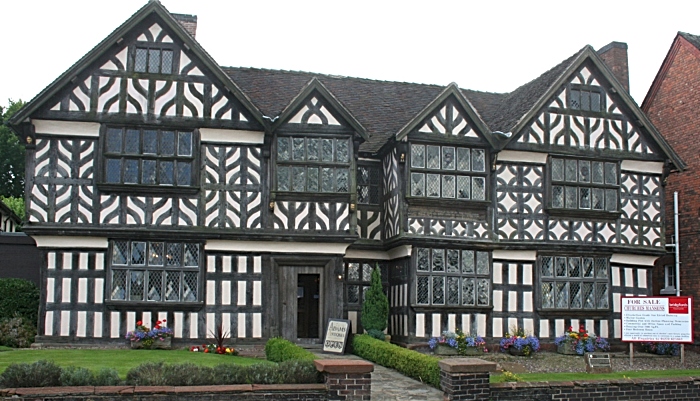 Churches Mansion, one of Nantwich's most historic buildings, could be turned in to an exclusive fish restaurant under news plans.
London-based firm KSH Fisheries Ltd have submitted proposals to turn Churches Mansion on Hospital Street into a "speciality fish restaurant" with a bar.
Proposals submitted by Sophia and Kyri Haelis, of KSH Fisheries, include a new kitchen and storage facilities on ground floor, first floor private residence, and the demolition of a 19th century building at the rear and the building of a two-storey extension in its place to provide staircase and wheelchair access.
There would also be two food service hoists built inside the historic building.
Nantwich Town councillors welcomed the proposal at a meeting last night (September 6), as the building has stood empty for a number of years.
Town Council clerk Ian Hope said: "This is quite an exciting proposal, the firm based in London behind it must know what they are doing to invest, and it could be a real addition to the Nantwich food economy."
Councillors also said Nantwich Civic Society was aware of the plan and were in support.
The Grade 1 listed property, classed as of "exceptional interest" by English Heritage, was built in 1577, and is one of the oldest buildings in Cheshire.
It escaped the great fire of Nantwich in 1583, and offers a wealth of over 430 years of history.
It had been used as a restaurant before, until the turn of the century, and has also been home to Adams Antiques.
Members of the public have until September 26 to submit their views and comments on the plans, which can be found on Cheshire East Council website here.
(Pic courtesy of Espresso Addict, under creative commons licence)