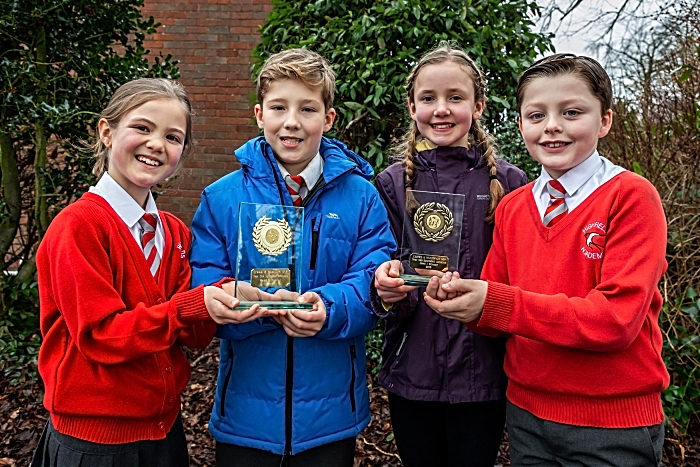 Pupils and staff at Highfields Academy in Nantwich are continuing their wellbeing drive with new initiatives in 2019.
The school has already won a Bronze Award Self Care from the NHS South Cheshire Clinical Commissioning Group for signposting families to the 111 national
health helpline.
They have also highlighted self-referral services such as physiotherapy and counselling.
The school is now going for silver award.
And they have introduced a new break-time yoga club for older pupils to stretch out and relax and wellbeing walks round the school grounds are planned for spring.
Year 6 children have taken part in a Bikeability course helping to develop their cycling skills and road safety awareness.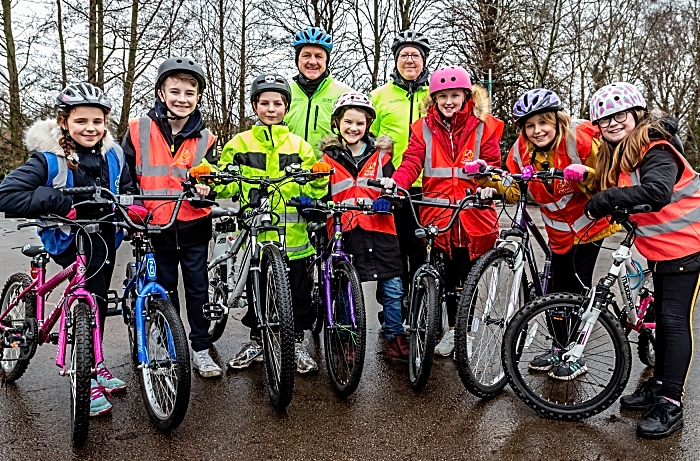 And all ages groups enjoyed 'Chemistry with Cabbage' carrying out fun experiments with everyday materials such as cabbage, milk and vinegar.
Recycling champions, dubbed Eco Warriors, have teamed up with a Cheshire East scheme to share best practice with other schools.
They collect left-over plastic from drinks, rubbish paper from classrooms and fruit peeling from lunchboxes.
Headteacher at Highfields Simon Dyson said: "In these early years, it's important for children to experience a broad spectrum of activities to support their skills and confidence. We also want them to look back on their time at Highfields with fondness.
"Thousands of children have passed through Highfields since we opened in 1974 and many former pupils, now parents themselves, have happy memories and send their children here."
Year 5 is rehearsing for the local primary schools Sing Fest Concert at the Lyceum Theatre in March and all year groups are looking forward to World Book Day.
Meanwhile, Friends of Highfields are busy planning a Fireworks Bonanza in the school grounds on February 1. The event includes food, stalls and games.
In 2016, Highfields gained Academy status meaning it manages its own finances and can draw from special pots of education funding.
Currently there are 212 children on roll.
It's pre-school group Little Crickets offers funded places to two to four year-olds and 30 hours of provision to eligible families as well as privately-funded sessions.
Prospective parents can look around facilities. Call the school on 01270 371196.