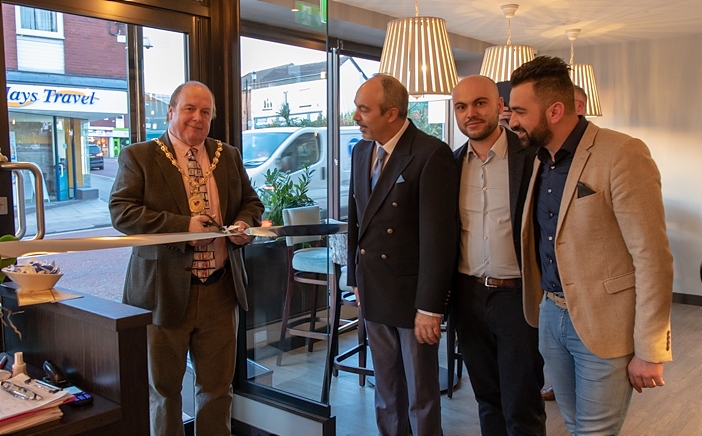 Romazzino has officially opened its new High Street restaurant in Nantwich.
Bosses have moved the eaterie from its Love Lane premises to a large outlet, which used to be the Cooperative Pharmacy.
VIPs and guests were invited along to the official opening last night (March 28).
Owner Stefano Possente said: "We are proud to be a part of the Nantwich community for nearly 12 years.
"I and my associates Peppe and Giuseppe didn't have to think twice about reinvesting in such a vibrant town.
"With our new premises at 10 High Street, we hope to achieve a more elegant look that provides a relaxing atmosphere for all diners.
"The new a la carte is a reflection of desire to both improve the quality of the dining experience while keeping our customer favourites and traditional dishes.
"The support from the community has been fantastic."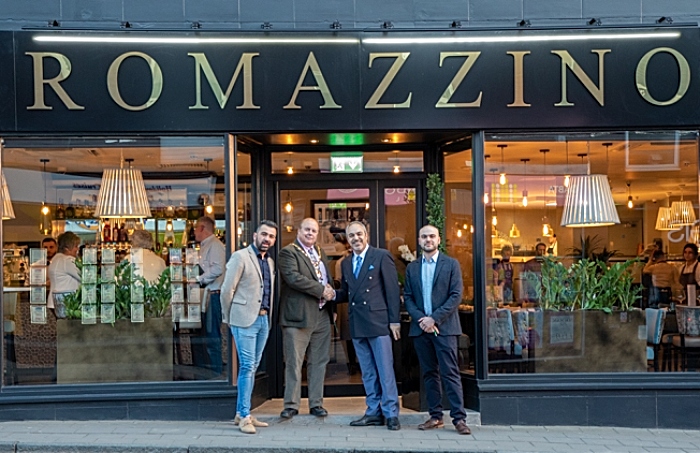 Mayor of Nantwich Councillor David Marren officially opened the new premises.
Cllr Marren said: "When I first heard the whispers of Romazzino closing my first thought was what a loss for Nantwich.
"Eventually the story became clearer and the move to High Street became a cause of celebration and something I was looking forward to.
"Being a lover of Italian food, I was excited about the golden ticket opening event and lucky I was able to attend with my family and I wasn't disappointed. The food was lovely and there was a really nice atmosphere.
"We all enjoyed ourselves, and I'm very grateful to Stefano for our invitation.
"We will be going back and I encourage others that like Italian food, to pay a visit."
The new restaurant will be opening on Sundays 12pm-9pm, Mon to Fri 12pm-10pm, and Saturdays 12pm-10.30pm.
The former Love Lane premises are set to be revamped with plans due to be unveiled soon.