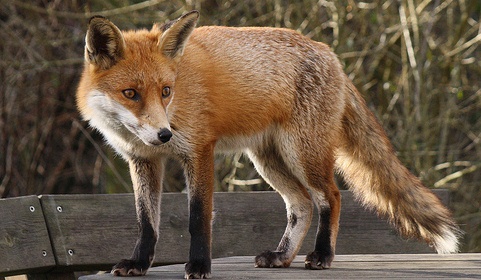 Figures released by campaigners have revealed the scale of concern surrounding alleged illegal fox hunting across Cheshire, writes Stephen Topping.
The League Against Cruel Sports received 21 reports of suspected incidents during the 2018-19 hunt season – which began last November and ended recently.
The charity also received five reports of foxes allegedly being killed in 2018-19 in Cheshire.
It comes after Cheshire Police revealed in February it had received 200 reports of incidents related to hunting in the 2018-19 season – including 51 alleged criminal offences, compared to 19 in 2017-18.
Chris Luffingham, director of campaigns League Against Cruel Sports, said: "The issue of animal welfare has never been such an important issue for the public and political parties and it is becoming vital to electoral success.
"We are calling for the hunting ban to be strengthened.
"We need a proper deterrent and we also need to close down the loop holes."
The League compiled its reports from social media and its Animal Crimewatch hotline.
Cheshire received the fourth-largest number of reports regarding suspected illegal hunting to the charity in 2018-19 across England and Wales – behind 31 in Gloucestershire, 26 in Dorset and 22 in Leicestershire.
David Keane, Cheshire's police and crime commissioner, has pushed hunting up the agenda after pursuing an independent review on the way events are policed last year.
Debate also took place in Parliament in March – led by Chris Matheson, Labour MP for City of Chester, who claimed the Hunting Act in its current form is 'regularly being ignored or exploited by hunts'.
Following a public meeting held by Mr Keane in February, the Countryside Alliance said: "The Cheshire hunts operate entirely legally and have always co-operated with the police."