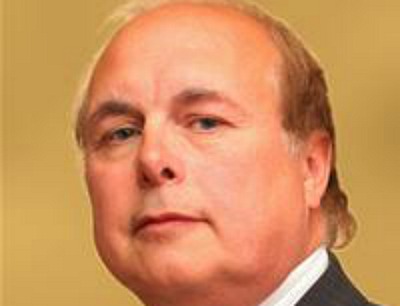 A Nantwich councillor expelled by his own Conservative party for comments over the Barony Park travellers issue, says he will appeal the decision.
Cllr David Marren was suspended initially over his comments which laid the blame at the former Cheshire East Council Conservative ruling party for a lack of action over securing the park.
It came after another unauthorised encampment of travellers occupied the public park, which has seen at least five such encampments already in 2019.
After his suspension, Cllr Marren, who also represents Shavington on Cheshire East Council, was then expelled.
He confirmed to Nantwich News he would be appealing, adding: "On the grounds that it is a ridiculously extreme thing to do, just for criticising Cheshire East's lack of action in defending the Barony Park and residents.
"It is bullying of the worst order not only designed to punish me but also to send a message to others that they better not cross the Conservative Leadership.
"It is still my view that putting party before residents is wrong and those councillors who think otherwise are in my view elected on false pretences."
Cllr Marren's original critical comments appeared in Nantwich News on April 29 and was later published in other local media.
Responding to comments from readers on social media, Cllr Marren had said: "This is a Cheshire East owned facility and the Town Council have repeatedly called upon Cheshire East to protect it. They haven't and won't because the leader of Cheshire East doesn't regard it as a priority".
Donald Potter, Chairman Crewe & Nantwich Conservative Association, said: "Neither the Association nor the Conservative Party will comment until such time as Cllr Marren has had the appropriate opportunity to consider and/or instigate an Appeal Process and that should he choose to pursue this route, that such an Appeal Process has been duly considered/concluded."