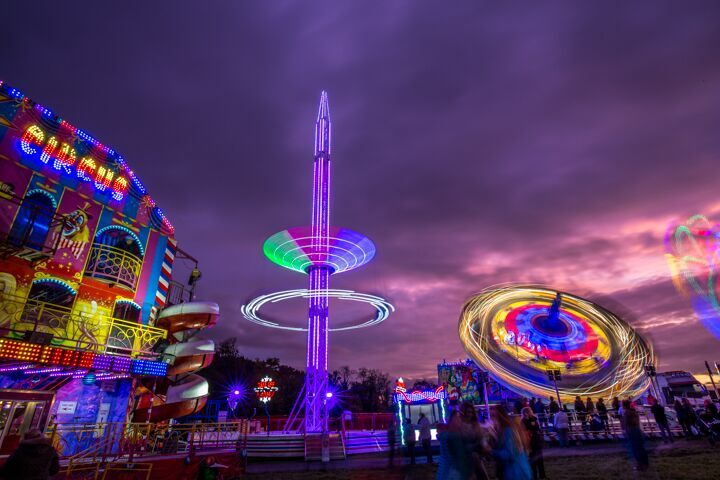 Organisers say the Nantwich Spooktacular will go ahead despite heavy rain on the Showground.
Staff say they have reviewed the siting of the funfair on the field due to the recent spell of wet weather is quite wet.
The event boasts to be the North West's largest firework display and is due to be held tomorrow (October 26) at Dorfold Park.
Just three months ago, the Nantwich Show had to be cancelled on the same site due to waterlogged ground and health and safety issues.
A spokesperson for Nantwich Spooktacular said: "We are very happy to say the event is on but we have made some internal tweaks.
"Car parking is available at Nantwich Football club and Malbank school car parks, however this is first come first served.
"Some parking at the event is now on the showground on hard surfaces. Follow the signs for directions.
"There is NO vehicle access at the public pedestrian entrances.
"Car parking is available on public car parks in Nantwich town centre and free shuttle buses will be running.
"They will begin at Nantwich Bus station and will call at Nantwich Baths and Nantwich Town football club.
"If possible please do car share or ask family and friends to drop you close by and take a short walk to the event.
"There will be NO drop off and collection afterwards outside the event gates as it will be too busy."
Police and Cheshire East Council enforcement officers will be operating to ensure routes are not obstructed.
Gates open at 4.30pm for the event, there will be Punch and Judy, funfair, fancy dress competitions, former Signal star Emma Jones presenting and fireworks display by Blitz Fireworks from around 8pm.
Entry on the gate is £12 for adults and £10 for children.
For more details visit http://nantwichspooktacular.com/