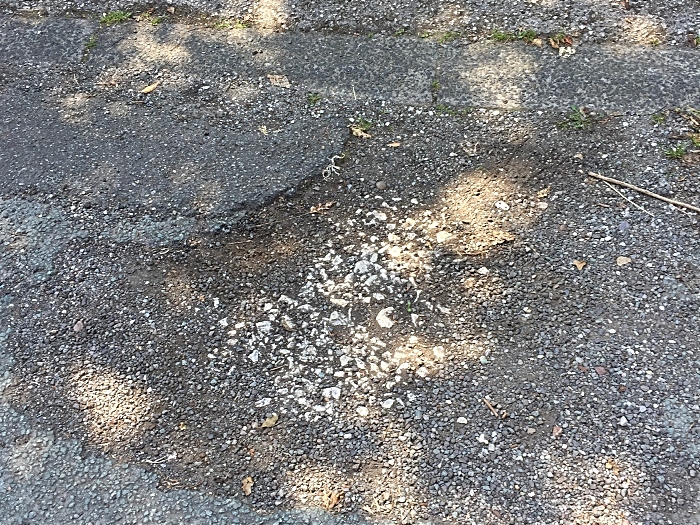 One of the worst pothole-ridden streets in Nantwich is finally set to be resurfaced – but not for another 12 months!
Residents on South Crofts have been fighting for years to get their street re-surfaced.
They launched petitions and contacted local town councillors demanding action from Cheshire East Council, saying there was "more hole than road".
South Crofts was featured in our potholes investigation seven years ago when we revealed it had more than 50 potholes in just a couple of hundred metres.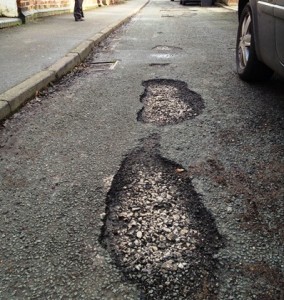 And while many main routes continue to be patched up or repaired by Cheshire East Highways teams, residents on South Crofts continued to suffer.
One resident Keith Nord said recently: "There are more potholes than road.
"In places it's so worn there is no top layer of tarmac left! Many residents are really annoyed.
"This is meant to be Conservation Area not a slum street."
But Cllr Peter Groves told a Nantwich Town Council meeting last night (April 23) that the street is finally on the official list to be fully resurfaced.
He said: "The council actually had it down to do some patching repairs.
"But their engineers came out to look, they saw actually how bad the whole street is.
"So it's now on the list to be fully resurfaced next year.
"It's thanks to all those residents who petitioned and who sent numerous emails in. It's a really good example of people working together to get something done.
"I'd also thank Cllr Laura Crane, portfolio holder for highways. She has been very helpful."
(Images courtesy of Jonathan White)