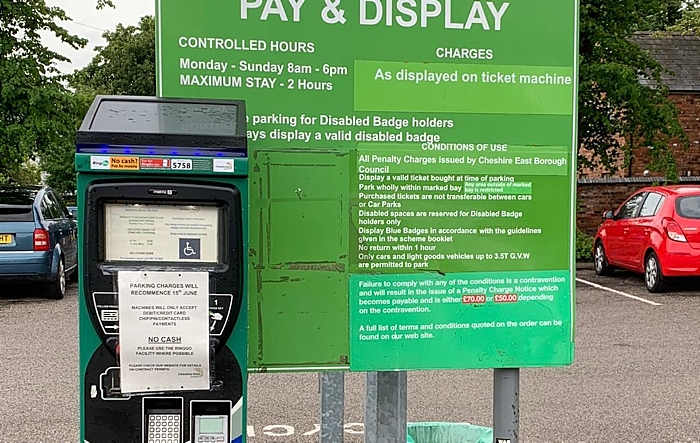 Nantwich councillors today revealed they were "not even consulted" by Cheshire East Council over a move to bring back parking charges from June 15.
The four Cheshire East councillors representing Nantwich wrote a "strongly worded" joint letter to the authority asking for an explanation.
They said they feel it's inappropriate to bring back charges at the same time as introducing road closures in the town amid social distancing measures.
They have joined Crewe & Nantwich MP Kieran Mullan and a chorus of angry business owners and retailers criticising the decision.
It's also emerged covers have been taken off parking meters today – and some with no sign to let users know they do not need to pay until June 15.
Cllr Arthur Moran, Independent who represents Nantwich North and West on Cheshire East, said: "We were not even consulted, we were just sent a press release!
"We know Cheshire East is short revenue because of this pandemic, but our message is simple – if people in Crewe and Nantwich have to pay parking, so should everyone else in the borough.
"With these 'special measures' authorities can use to open towns back up, it would not be hard to bring back parking charges for all car parks.
"They keep hiding behind this town by town analysis including a car parking review, that they are supposed to be doing.
"But Crewe and Nantwich have the highest charges in Cheshire East, meanwhile Sandbach has no charges!"
MP Dr Mullan said the plans to return parking charges across Cheshire East had been "mishandled".
More than 2,000 people have signed a petition against them returning on June 15.
And it emerged today some residents are already paying for their parking by mistake as not all machines have had signage placed on them.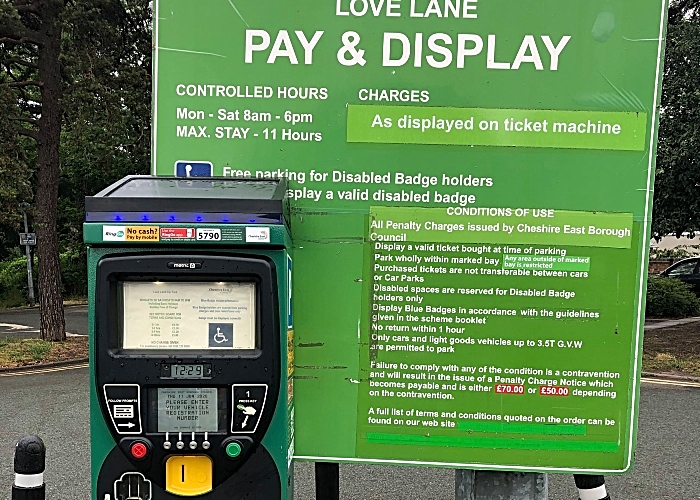 These include Love Lane car park, one of the most used in Nantwich town centre (above).
Nantwich Town Council Cllr John Statham identified parking meters which had been uncovered but not had signs placed on them so people using the car park knew they did not have to pay.
"I found several ticket machines uncovered, without a notice to tell people that charges are suspended until next week," he said.
"I managed to tell a few people that were about to pay that they didn't need to, just in time!"
Dr Mullan added: "This is being badly mishandled by Cheshire East and needs be stopped.
"I encourage everyone to sign the petition and make your voice heard. I hope Cheshire East listen."
We contacted Cheshire East Council more than 24 hours ago for an explanation on why charges are being brought back, why there is no 'free after 3pm' scheme, and why charges are not being introduced in "free parking" towns.
We are still awaiting a reply.