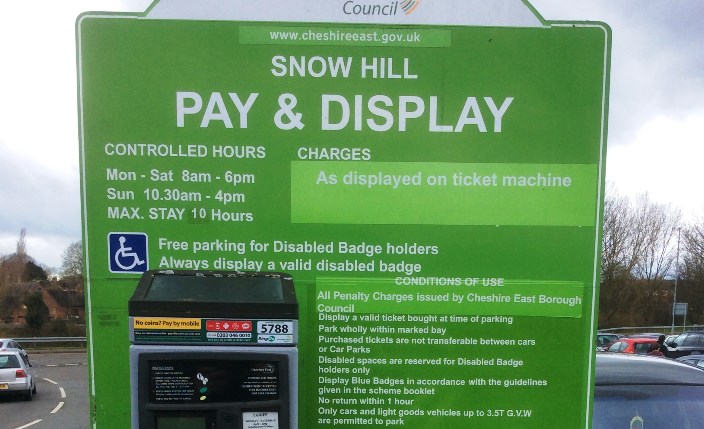 The "free after 3pm" parking initiative will be retained on certain car parks from June 15, including Snow Hill in Nantwich.
Cheshire East Council confirmed this as it today issued a defence of its decision to re-introduce parking charges from Monday as non-essential shops re-open.
Snow Hill is one of six large car parks which will be free after 3pm to park, including Thomas Street in Crewe.
The authority has been heavily criticised by its own councillors as well as Nantwich town councillors, residents and business owners for bringing back charges so soon.
Thousands of people have signed a petition set up by MP Kieran Mullan against the decision to bring charges back.
But CEC claims it will help the "flow" of shoppers in and out of town, and also encourage others to travel in on foot or bike.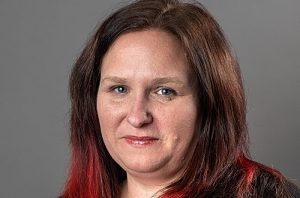 Councillor Laura Crane, Cheshire East Council cabinet member for highways, said: "Parking charges will help to ensure that high streets benefit from a steady flow of people throughout the day, as businesses reopen.
"The money raised from car parking is one of many income streams for the council.
"The council is facing unprecedented financial pressure as a result of the pandemic, and the decision to reintroduce these charges has been taken in that context.
"We must also act to encourage people to use active transport over their cars, such as walking and cycling, as this reduces congestion in our town centres.
"Despite speculation, we would like to assure people that the "free after 3pm" scheme will remain in place on designated car parks.
"And the full review of parking charges across the borough, although it is currently delayed by the pandemic, will be rolled out when circumstances allow us to do so."
Cllr Craig Browne, deputy leader of Cheshire East Council, said: "We are making a number of changes and it is important we explain to people what we are doing and the reasons for those changes, so they are able to plan ahead as necessary.
"The safety of the public is our top priority as government restrictions are eased and information is being made available on the council's website and through media channels to enable residents and businesses to do this.
"We also ask that people think about the changes they may need to make in order to stay safe.
"This could include planning ahead for a bus journey, ensuring you have a face covering, which is a mandatory requirement on all public transport, adjusting your route through a town centre or ensuring you have contactless payment methods for making payments for car parking and for shopping.
"We are committed to supporting businesses as restrictions are lifted. We will be providing additional information and guidance on our website over the coming days to help everyone feel safe when shops open their doors.
"The council plans surrounding the high street are part of a phased approach, with ongoing conversations with town and parish councils and businesses. Furthermore, the council will be commencing its consultation of proposals to review car parking right across the borough, when it is safe to do so."
Other social distancing measures from Monday will see some key town centre roads closed to traffic, including Beam Street (between Waterlode and Manor Road), and the full length of Pillory Street and Hospital Street.
Access will remain for residents to get to their homes, businesses for delivery of goods, buses and emergency services.
Blue badge parking places have been retained, wherever possible, with pedestrians and cyclists being able to access closed roads.
From June 15:
● Social distancing awareness signs at bus and rail stations and at bus stops
● Signs and pavement markings, to raise awareness of the need to social distance
● Localised temporary road closures in town centres, where there is expected to be high footfall and extra space is needed for pedestrians and socially distanced queuing at shops
● Increased pedestrian or cycle access in some town centres, through adjustments to traffic restrictions
● Temporary closure of a small number of town centre car parks, where access to these compromises the space available for social distancing
● Temporary suspension of some parking spaces and laybys, where these can provide extra space for widening footpaths to help pedestrians respect social distancing rules.
And following changes on Cheshire East Council car parks:
● Temporary closure of Lyceum Square, Crewe; and Church Lane, Nantwich, as access to these carparks compromises the space available for social distancing
● Temporary suspension of some parking spaces and laybys, where these can provide extra space for widening footpaths to help pedestrians respect social distancing rules
● Signage will be displayed at carparks to encourage contactless payments as cash payments will not be accepted on the majority of car parks
● Ringo, an online smartphone app will be available for people to pay for their parking, for people to avoid any contact with the parking machines.
Car park users are advised to use contactless payment methods via the parking machine, purchase contract permits or use the Ringo app (downloadable from the Apple store or Android marketplace).
The majority or parking machines will not accept coins across the borough, due to the coronavirus pandemic.
Public must also wear face coverings when on public transport from Monday June 15.
A cloth face covering should cover your mouth and nose while allowing you to breathe comfortably.