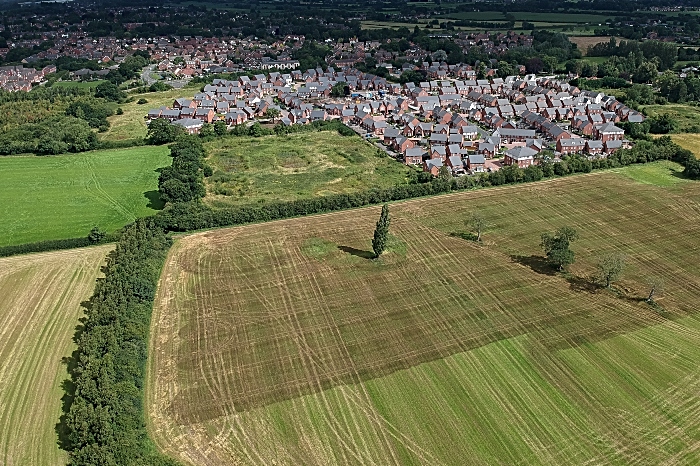 The MP for Crewe & Nantwich has vowed to fight any attempt to expand a controversial development in Nantwich given the go ahead by the Government.
Dr Kieran Mullan said he was "very disappointed" that Cheshire East Council will not appeal the Secretary of State's decision to allow Muller Properties to build 189 homes on land in Stapeley.
As revealed by Nantwich News, the Minister granted an appeal, allowing Muller to build after an eight-year battle which included two public inquiries and protesters petitioning against it.
Now Dr Mullan says although this first phase off Peter de Stapleigh Way will almost certainly go ahead, he will work to ensure Muller Properties cannot expand the scheme.
Back in 2012, Muller had initially presented plans for a massive 1,000-home "Nantwich South" development on the land between Peter de Stapleigh Way, Audlem Road and London Road.
Dr Mullan said: "I am very disappointed there won't be an appeal, but obviously this is a decision taken based off the legal advice.
"As I said when the decision was taken, I think this is the wrong decision.
"I remain unconvinced we have the necessary infrastructure and local public services necessary to accommodate further developments.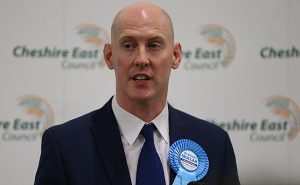 "Party politics is not going to stop me saying that I think this decision is the wrong one.
"But I have to be a realistic. There is no point in me stringing people along.
"As this is a legal planning decision the reality is there is no way back now outside of an appeal and Cheshire East has chosen not to lodge one.
"So my priorities now will be to make sure the maximum steps can be taken to improve local infrastructure to support this development and to fight tooth and nail any further extension.
"Keep in mind permission has not been given to build more than a 1,000 homes.
"Permission has been given to build 189 homes.
"I will work with residents, local councillors and Cheshire East to try and make sure it stops there."
We contacted Muller Property for their comment back in July and again today, and await a response.
Pat Cullen, of campaign group Protect Stapeley, said the Secretary of State's decision went against the Local Plan and also the number of houses already allocated for Cheshire East.
"From April 19 to March 20, 3,065 new houses were built across Cheshire East – that's 1,265 more than the allocation of 1,800.
"Let's not forget that the allocation for Nantwich in the Local Plan (until 2030) is 0.
"It plainly drives a coach and horses through the very costly Local Plan and the Stapeley and Batherton Neighbourhood Plan.
"Whilst I realise that an appeal can only be bought on legal grounds, it seems that while Muller Property can always find a legal reason to challenge previous decisions, Cheshire East can't find such a reason."
(Aerial image courtesy of Jonathan White)