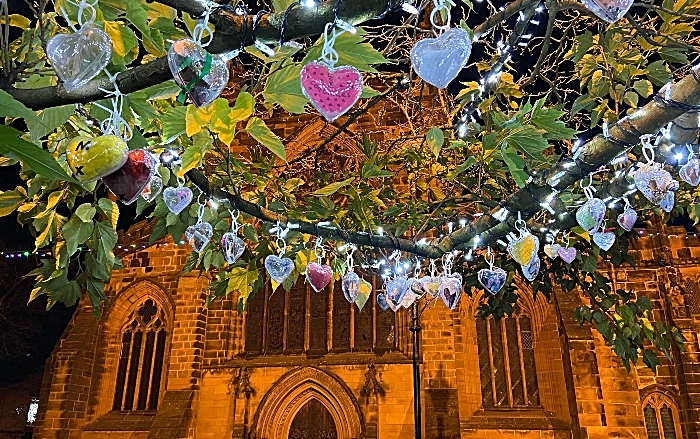 The Nantwich Tree of Light is shining brightly in the town square, adorned with baubles paying tribute to loved ones.
Like last year, residents were able to donate £5 to dedicate a bauble on the tree to a loved one or a special cause.
Baubles were completed with a name, message or items of choice.
Nantwich Civic Hall hopes to open up again on December 3 when residents will be able to donate and claim a bauble.
In addition, names can be also be listed on Nantwich Town Council webpage of remembrance.
The full cost of the tree is covered by Nantwich Town Council.
All donations will be divided between the Mayor's charities Macmillan Cancer Support, End of Life Partnership and Nantwich Museum and St Mary's Church.
This year's Tree of Light will be illuminated throughout November and until the 12thnight after Christmas.
"It gives you plenty of time to reflect on your memories of someone special," a council spokesperson said.
(Image by Jonathan White)