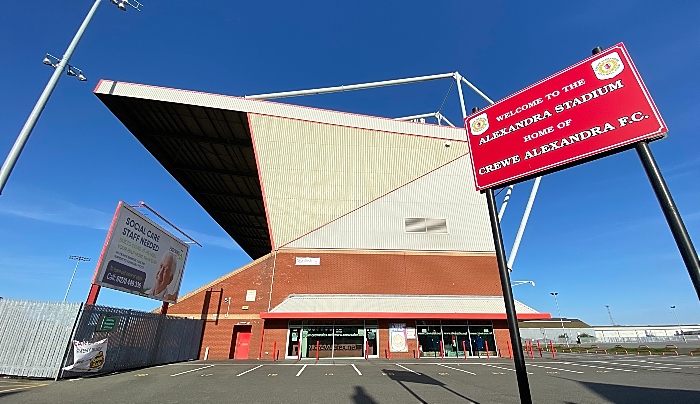 An MP today called for action from Crewe Alexandra in light of the sexual abuse scandal which has rocked the game.
The BBC's documentary "Football's Darkest Secret" has been centred on Crewe where prolific paedophile Barry Bennell abused young players unchecked by the club's management for years in the 1980s and 90s.
Brave former players who waived their anonymity as sex abuse victims have told their story of the abuse, including Nantwich resident Gary Cliffe, who was at Manchester City when abused by Bennell.
A 700-page report following the Sheldon Inquiry into abuse in football was published last week, firmly indicating some senior management were "likely" to have known about Bennell's sexual behaviour towards children.
Now Crewe & Nantwich MP Dr Kieran Mullan has called on those in senior positions at Crewe who were also there at the time of the abuse to "consider their positions".
"Victims deserve to see accountability," said Dr Mullan.
"I am appalled about the clearly widespread vile abuse that was taking place in the world of youth football.
"I know everyone is. The documentary was deeply upsetting to watch. These men have been incredibly brave.
"For Crewe Alex FC, this is of course a time where victims will want to see a recognition of what happened to them.
"At some point Crewe Alex FC will want a future when what happened historically is not something that is part of its present or future.
"However, this will remain difficult to achieve when people in current senior leadership positions were in senior leadership positions at the time when the Sheldon Report says more could and should have been done.
"Those individuals should consider their positions. I think the victims deserve to see accountability."
Today, the National Football Museum said it is reviewing whether to remove Dario Gradi from its "Hall of Fame" given his role in the scandal.
Although the Sheldon report says Gradi was not involved in any abuse of players, it says he was "likely" to have known or had suspicions about Bennell.
Gradi denied that in a statement issued on Friday.
In a statement last week, Crewe Alex said: "The club fully understands the additional hurt and trauma to the victims and survivors of Mr Bennell which has been caused by the fact that no one at the club was aware of the offences being committed upon them at the time.
"The club wholeheartedly regrets and is sorry to every survivor of abuse that it was unaware of Bennell's offending."