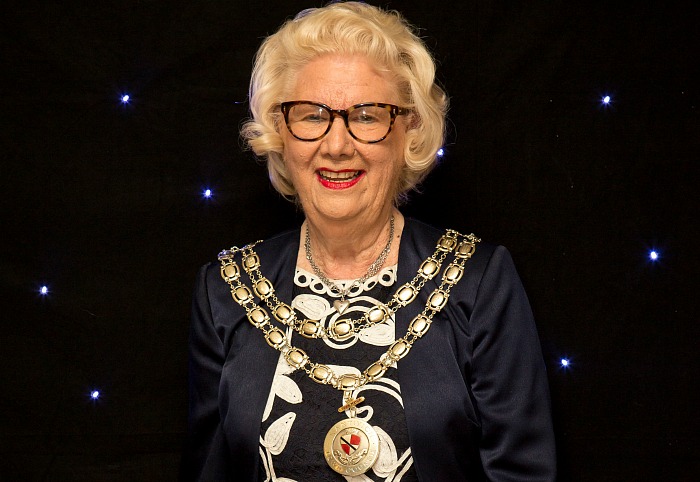 The new Mayor of Nantwich has been installed, with Cllr Penny Butterill taking over the role.
Cllr Butterill, who represents Nantwich North and West, was invested at the Mayor Making ceremony during the annual Nantwich Town Council meeting last night (May 11).
She succeeds Cllr Andrew Martin, who was Mayor in 2015/16/17.
Cllr Butterill's husband Doug, well known for his involvement with groups such as Nantwich in Bloom, is her Consort.
Cllr Butterill lives in Nantwich and is married, with one son.
She was born in North Wales and moved to the area in 1965. She was a Civil Servant during her working life and has been a councillor for over 17 years.
She has experience of the role, as her husband Doug was Crewe & Nantwich Borough Mayor in 1989, and she was his consort.
She has chosen two groups as her fund-raising causes for her mayoral year – Nantwich Museum and Macmillan Cancer Support.
Rector of St Mary's Church Barry Wilson is the Mayor's Chaplain for 2017-18.
Cllr David Marren has been installed as Deputy for 2017-18.
(pics courtesy of Nantwich Events Photography)