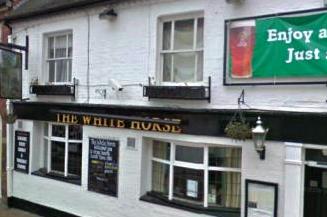 A Nantwich pub had to be evacuated today (July 4) after a kitchen went up in smoke.
Staff and customers fled from the White Horse pub on Pillory Street as the blaze started in a fryer.
Firefighters from Nantwich and Crewe attended the scene and isolated the gas and electricity supplies to prevent explosions.
They also used CO2 and a wet chemical extinguisher to put out the fire, and a high pressure fan was then used to clear the smoke.
It's not thought anyone was injured in the incident which happened at about 1.40pm today.