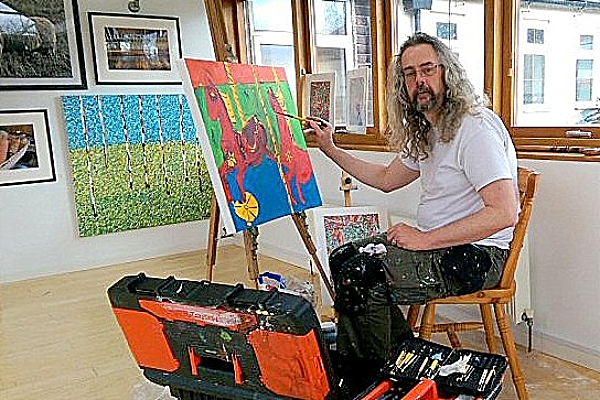 Nantwich Museum is to host an "Art in Action" painting demonstration by local artist David Jewkes next week.
It will form part of David's successful exhibition "A Life in Colour" running in the Millennium Gallery until Saturday July 14.
David will be in the gallery working on one of his latest acrylic paintings from 10.30am to 4.30pm next Tuesday May 29.
Visitors are encouraged to chat with him about his work and current projects, while aspiring painters are welcome to seek advice on how to begin.
Entry to the museum, exhibition and demonstration is free.
For further information contact Nantwich Museum on [email protected] or call 01270 627104.
Visit www.nantwichmuseum.org.uk, https://www.facebook.com/nantwich.museumoffical/, and https://twitter.com/NantwichMuseum