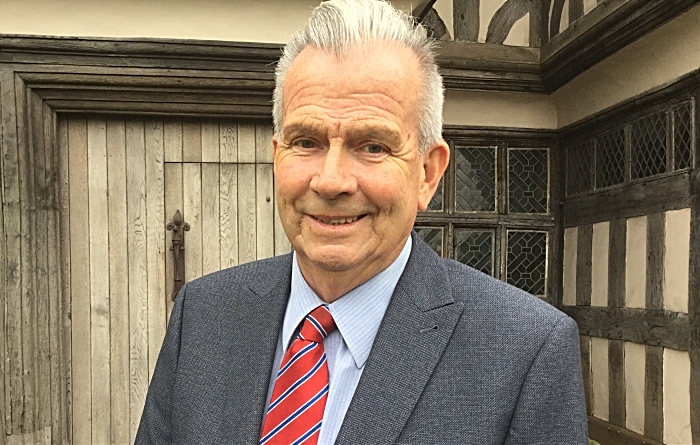 Nantwich residents will go to the polls this week to elect a new town councillor to represent Nantwich South, after the recent death of Cllr Norma Simpson.
There are three candidates in the election, which will be held this Thursday October 4 – Richard Banks (Labour); Riddell Graham (Independent); Philip Staley (Conservative). Voters can cast votes between 7am and 10pm at Brookfield Hall, Shrewbridge Road.
Statement regarding Conservative Candidate Philip Staley:
Philip is a local resident and lives on Audlem Road in Nantwich. He is married with three children and worked for 22 years for British Airways at Manchester Airport and then moved to Australia to take up a position as a surveyor. He lived in Australia for a further ten years before moving back to Nantwich. After playing football for Nantwich Town in 1964, Philip went on to manage Macclesfield Town, Accrington Stanley and several other football clubs.
Since 2013 Philip has been active in trying to make sure that Nantwich does not become over developed as volume-building companies are trying to bank land for future development. With the assistance of numerous other residents, Philip successfully got an appeal by Wainhomes dismissed after they applied to build a further 74 houses on land behind Audlem Road. Philip's main concerns were the safety of children, senior citizens and parents taking their children to schools, of which there are five in the area.
At the moment Philip is working with Councillor Groves and Cheshire East Highways to resolve issues on Audlem Road related to the existing Wainhomes development.
After speaking at the recent Muller Property appeal, Philip, like several of the other speakers are awaiting the outcome, hoping that this appeal will also be dismissed.
Philip would now like to concentrate on other areas of Nantwich where developers will try to land bank for future development. Phillip is not against development but any development must be planned and adhere to Cheshire East's Local Plan and the Stapeley and Batherton Neighbourhood Plan. Philip knows that Nantwich has already fulfilled its new homes target and any additional unplanned development could cause problems for schools, doctors and other local services.
Phillip has decided to stand for the local Conservative Party for the following reasons:
• Councillors Peter Groves, Andrew Martin and Edward Timpson, the previous MP for Crewe and Nantwich, were the only people who supported local residents to stop Wainhomes from building another 74 houses on the field adjacent to their current development on Audlem Road. The Councillors and Mr Timpson also attended information meetings that Phillip organised for residents to be informed about what was being done.
• The responses from Councillors have always been timely, accurate and helpful. They have also kept Philip updated with what is going on in the community, which is always useful to put residents at ease.
• Top of Philip's list has always been the safety of local children, senior citizens and local residents and he is willing to go that extra mile, resolve resident's problems, listen to their complaints and give advice when needed.
In summary:
A vote for Philip will mean working together to stop unplanned development in Nantwich and keeping the beautiful market town of Nantwich as the jewel of South Cheshire.
When you go to the polling station in May 2019, go down the polling sheet until you come to Philip Staley and help to keep Nantwich as a wonderful place to live and bring up a family.
Since 2015 there have been eight Conservative Councillors serving on Nantwich Town Council. Following the sad passing of Norma Simpson a by-election has been called. Over the last few years Nantwich Town Council has been at the centre of many of the major events in our Town. The Council owns and runs for example the Civic hall and other assets in the Town.
If elected Phil will continue to support our Town in the same way as our current Councillors.
PLEASE NOTE: Nantwich News will publish statements from other candidates if/when received. Nantwich News does not endorse any individual candidate in this election