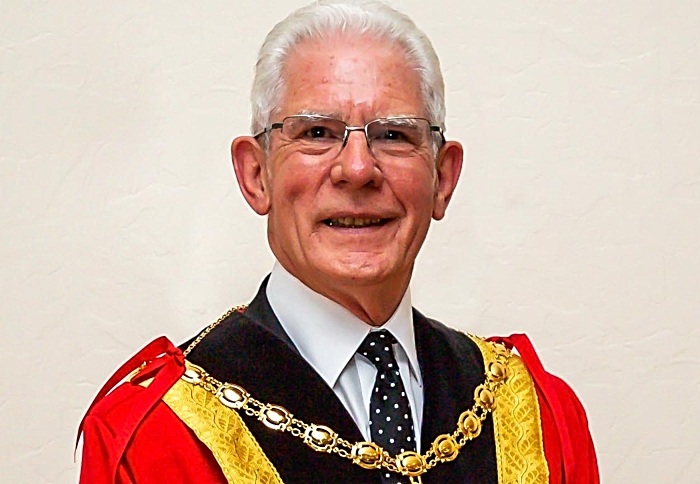 The new Mayor of Nantwich Cllr Arthur Moran has officially taken over the chains of office for 2019-20.
Cllr Moran was formally elected as the new Mayor to take over from Cllr David Marren at a Mayor Making Ceremony on Friday (May 10).
The event held at Nantwich Civic Hall, saw family, friends, former councillors and colleagues packed the main hall to watch the ceremony.
Long public-serving Cllr Moran will be aided by his friend and fellow Cllr Carole Thomas as consort during his year as Mayor.
He said: "I'm honoured to be elected as Mayor, for the second time since being a member of Nantwich Town Council and I am very much looking forward to supporting the community throughout the year."
The Mayor's three chosen charities for the year 2018-19 are St Luke's Cheshire Hospice, Leighton Hospital Prostate Support Group and the Royal British Legion.
Stepping down from his role of Mayor, Cllr Marren said: "I am deeply honoured to have had the opportunity to be Mayor and I've had my eyes opened.
"I have met so many positive, good-hearted people who make this town what it is today, and I will be sad to finish this role.
"I would like to thank all those who have supported me throughout the year including my wife and consort Belinda, my family and colleagues."
Cllr Marren over the past few weeks has handed out cheques to his good causes – Nantwich First Responders, Nantwich Fire Cadets and Hope house – totalling more than £5,000.
Nantwich Ambulance First Responder scheme include two members, Gavin Palin and Max Kelly.
Both are unpaid volunteers who give their time freely to help and care for people and save lives in our community, providing for not only Nantwich, but also Crewe, Wrenbury, Wybunbury and surrounding areas.
Nantwich First Responders work on behalf of North West Ambulance Service (NWAS) and attend serious and life threatening 999 calls in and around the community to provide the earliest possible intervention for patients in the first few minutes until the arrival of an Ambulance.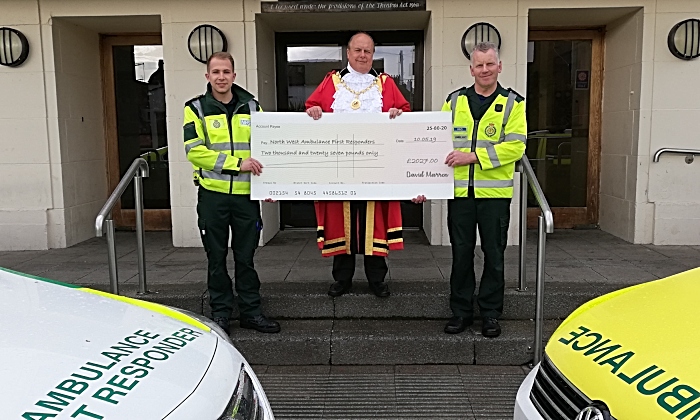 Cllr Marren added: "After dialling 999 and requesting the ambulance service it's most likely a first responder will be the first to turn up and in an emergency, time really does matter.
"I'm very pleased to have been able to raise more than £2000 to help our very local and home grown first responder service and know the funds will be used to address local community need."
He also thanked former councillors John Lewis, Diana Hall, Douglas Bowyer Bates and Gordon Bartram presenting each with a certificate, and for Cllr Moran to formerly welcome new councillors David Greaves, John Statham, Carole Thomas and Stephanie Wedgwood.