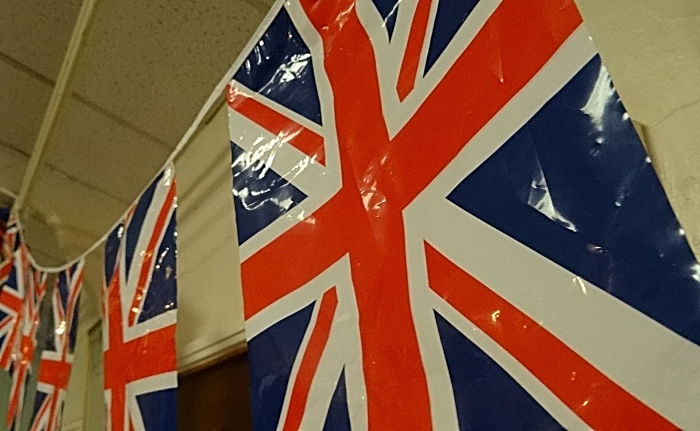 Nantwich Mayor Cllr Arthur Moran is urging the town's residents to celebrate VE Day – from the safety of their own homes.
Friday May 8 marks the 75th anniversary of VE Day – the end of the Second World War in 1945.
But the current COVID-19 lockdown means large celebrations all over the UK have been cancelled.
However, Cllr Moran is keen for people to still mark the occasion which pays tribute to the service and sacrifice of the entire Second World War generation, from British, Commonwealth and Allied Forces to evacuees and those who served on the home front.
Residents are being encouraged by the Mayor and Royal British Legion to host a "Stay at Home Street Party" for VE Day.
It wants people to decorate their houses in red, white and blue and have a picnic in their front garden to celebrate, while observing social distancing guidance.
Cllr Moran said: "This special anniversary provides everyone with an opportunity to reflect on the enormous sacrifice, courage and determination of people from all walks of life who saw the nation through this dark and terrifying period.
"The time also depicted British spirit and community strength, just as we're seeing today during probably the most challenging of times since the Second World War.
"Whilst we cannot celebrate how we had planned I encourage you all to join the celebrations.
"Why not put up some bunting, dress your windows in red, white and blue or why not have a picnic in your garden, but only if safe social distancing can be adhered to."
A national VE day 75 live-stream will commence from 11.15am on Friday, followed by a "Nation's Toast to the Heroes of WW2" at 3pm and a UK wide singalong to Vera Lynn's "We'll Meet Again" at 9pm.
A spokesperson from the Royal British Legion said: "We need you and as many people as possible to take part in this national moment of thanksgiving and celebration, in honour of our Second World War generation."
Liz Parkin, who is helping to promote the 'Nantwich – VE Day75 Stay at Home Street Party', said: "My late Grandpa David Southall fought in WWII and my Grandma Mary Southall was a decoder at Bletchy, so I have grown up with a good understanding and appreciation of why we must remember and reflect on what they, and their comrades did for us.
"VE Day is a celebration that must not go unnoticed and prior to Covid-19 I had planned a Community Gala Night at St Mary's Church in aid of the local British Legion and Royal Agricultural Benevolent Institution (R.A.B.I) to thank both the military and the farmers for the part they played in the war.
"We had also planned a street party on the Sunday and on the Friday, a vintage tractor rally around Burland.
"I hope that people still mark the occasion by having their own party at home, complete with red, white and blue decorations, some good old fashioned 1940s music and lashing and lashings of ginger beer!"
For further information on Royal British Legion VE Day 75, visit https://www.britishlegion.org.uk/get-involved/remembrance/remembrance-events/ve-day-75
For further information on Nantwich – VE Day75 Stay at Home Street Party, search "Nantwich – VE Day75 Stay at Home Street Party" on Facebook or via this direct link https://www.facebook.com/events/230094391395551/
(Additional words and images by Jonathan White)