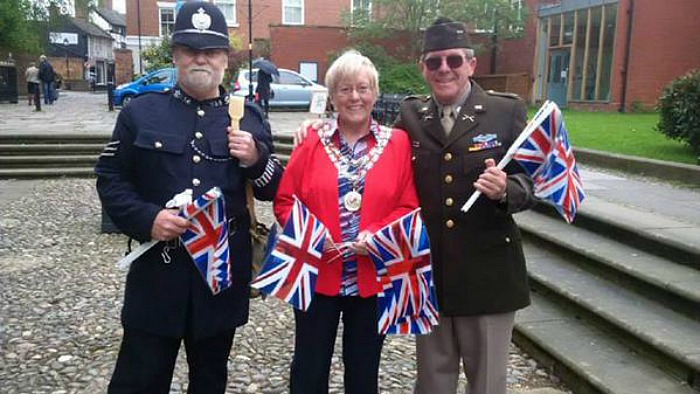 VE Day celebrations to mark the 70th anniversary of the end of the Second World War in Europe, took place in Nantwich town centre, writes Kirsty Rollings.
Union Jack flags lined the streets and shop windows of the town centre, with rain moving the celebrations from the town square to St Mary's Church.
Commemorations began with sing-along tracks from Gilly The Songbird and 1940s music from Redshift Radio.
Nantwich school choirs were invited to entertain the the audiences, including from St Anne's Catholic Primary, Stapeley Broad Lane and Weaver Primary.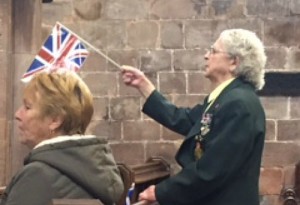 People were welcomed by Rev Barry Wilson from St Mary's Church, Mayor of Nantwich Town Council Cllr Christine Farrall and The British Legion to join them in laying of wreaths and a two-minute silence as an Act of Remembrance.
The Funky Choir ended the celebrations in high spirits for a fitting finale, with songs including 'When You're Smiling' and 'Run Rabbit'.
In her final appearance as Mayor, Cllr Christine Farrall said: "It's been a marvellous community organisation get together.
"The schools, the parents, the British Legion, people coming in off the streets because they want to celebrate and commemorate VE Day of 70 years ago.
"It's something we should never forget.
"We were so pleased that the schools were able to joins us, as they have so many other demands from the curriculum, but they out that time aside to remember what it was like to be in war time, hopefully something they will never experience in their life time."
(pics courtesy of Redshift Radio)