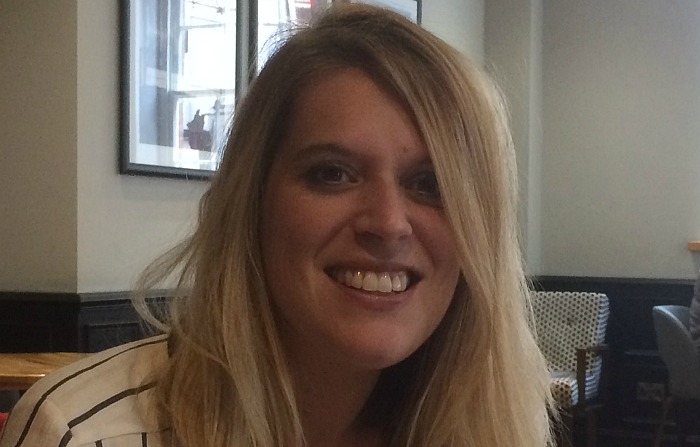 To say the last month has been a whirlwind for new Crewe and Nantwich MP Laura Smith would be an under-statement.
Thrust into the limelight by an amazing election victory, the 32-year-old's life has been turned upside down.
But there is more to this popular Stapeley mother-of-two than meets the eye.
There is a will, a steely determination,  and an energy and desire to "make a difference".
And chatting to her for half an hour in one of Nantwich's many coffee shops, it's clear to see she relishes the challenge – and the privileged position voters have served up.
Too early for worry lines or grey hair, she possesses a smile and a sparkle in the eye of someone who believes every bit in what she is doing.
"Of course, I was surprised," she recalls after Labour selected her ahead of 13 or 14 other candidates to stand against Edward Timpson.
"But I had been pushed to the point of no return over the issue of school funding cuts.
"So, I thought 'why not?'"
One simple Facebook post by Laura back in February would be the spark to light the fire.
She had called for parents to protest in Nantwich when she found out how the planned National Funding Formula would leave schools like Brine Leas facing major cuts.
More than 400 people gathered in the rain in Nantwich town square.
She led a two-hour demonstration, coordinating speaker after speaker.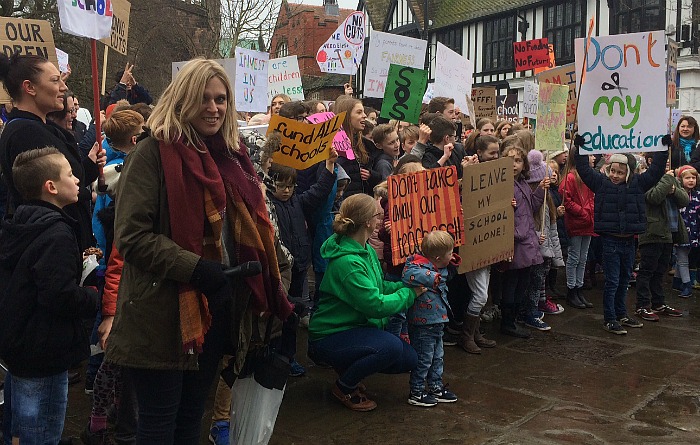 She was a natural – with megaphone in one hand and her audience eating out of the other.
A protest in Sandbach soon after saw more than 1,000 people gather. She had the momentum.
"Seeing how I was able to make a difference on that one issue and pushing forward did show me what was possible," she reflects.
"This is a period of change.
"People need someone who can understand, live among them and connect."
The local electorate agreed. She overturned a 4,000 majority to beat Edward Timpson by 48 votes, after two recounts.
Within hours, critics – like they always do – rounded on Laura as a 'one policy' candidate with no experience.
And she knows she will have to deal with more than that during her tenure as MP.
"I knew I'd come up against criticism, being called a one-trick pony," she adds.
"But education is not a bad place to start, as this is something we have to get right.
"I'm not an expert on everything, but I am politically savvy."
She puts that down to her family and growing up in Crewe where her dad was actively involved in the local Labour Party and a friend of Gwyneth Dunwoody.
As a young girl, Laura remembers how she was always busy making the teas and coffees and stuffing envelopes to help her parents.
"I was brought up in a house in which politics was important and the focus for many workers," she remembers.
"And for me, it's all about the injustice of our society and what is going on.
"So once I'd put my foot in the water over the schools funding, I knew deep down there was no going back."
Now the hard work is underway as Laura establishes a team around her.
"You don't get any help with this!" she says, relishing being dropped in the deep end after the elation of her June 8 election victory subsided.
"It's been a massive change in my life, of course.
"There's an awful lot of stuff to do over the summer, but once it's all set up here and in London, we can get on with the job of representing our constituents – which is an incredible honour."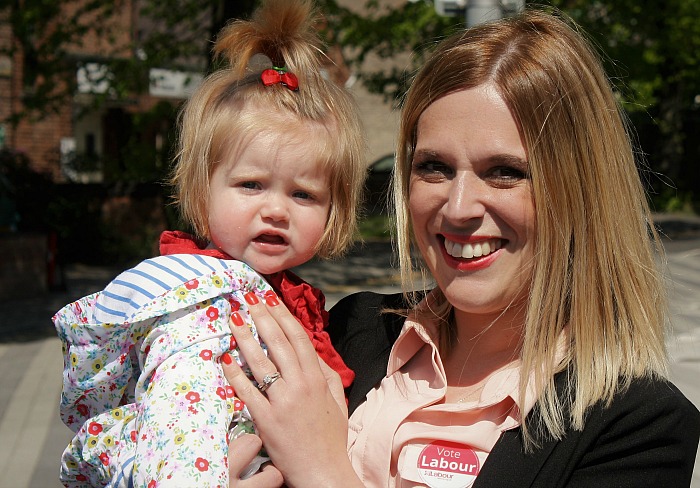 Family and friends have rallied around, as one would expect, to help Laura cope with looking after her two children and her private tuition business.
She has set up an office in Westminster, has appointed a new Chief of Staff, and a secretary and Parliamentary assistant will be starting in the next few weeks.
But there will be major issues and policies to deal with – her inbox is already filling up with hundreds of cases.
"There are so many issues and challenges for this area, not just schools and the NHS," she adds.
"Crewe town centre is a major one, the battle to keep the fire station, fly-tipping, rural crime, the farming industry and Brexit, mental health services, and more.
"We have almost 4,000 children in this constituency officially living in poverty.
"An awful lot has been ignored for too long."
Laura will be decisive, it seems, and is not afraid to air her views which could divide the constituency – such as her support for HS2 and the Remain campaign.
But she vows to stand up for her constituents – even if it means clashing with her own party's leadership.
"My constituency put me here, these are the people I represent. That's the important thing to remember when it gets tough.
"I have to make sure their views are represented."
One way she plans to do this is by being accessible.
Laura is already planning regular surgeries in both Crewe and Nantwich, as well as getting out to the villages in the rural parts of her constituency.
"People have not had the support they needed here, when they have looked to their MP," she adds.
"I aim to change that."
A new MP would normally have five years to make those changes, but in these uncertain electoral times, there's no guarantee of that.
What can be guaranteed is this single mum's passion and determination to make a difference.