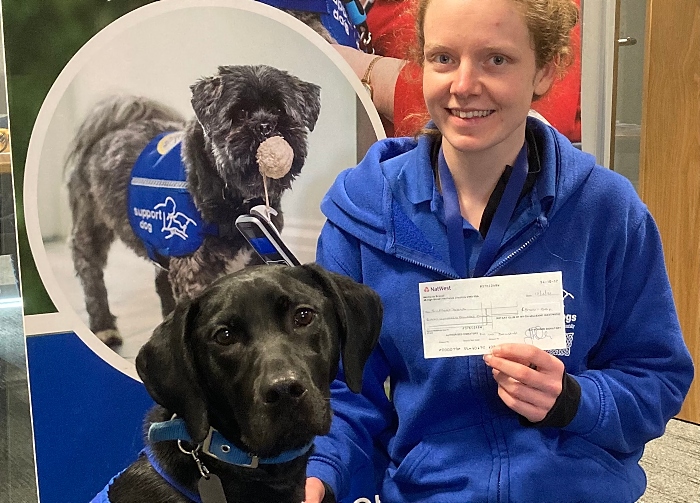 Wych-Malbank Rotary members in Nantwich have toasted the success of a recycling initiative called "Handmade in Nantwich" which raised almost £1,700.
They invited members, friends, and Facebook followers to get busy and make items from household cupboards and garden sheds that they would donate for sale online or at the market.
The response was so overwhelming, Nantwich Town Council agreed to provide a stall at their Artisan Market.
Over the months, nearly £1,700 was raised with one of the best sellers including quirky bird boxes made by member Andrew Spiers from re-cycled decking.
Funds raised was donated to Cheshire Down's Syndrome Support Group, The Dove Bereavement Charity and Support Dogs (pictured).
Wych-Malbank member Clare Hoy said: "It was fun but also quite challenging co-ordinating the collection and sale of the items; at one point my garage was full to the brim!"
Fellow member Judy Kendrick added: "It has all been worth it though… in fact we are now considering restarting the Handmade in Nantwich project and having further sales over the summer and autumn months!"
If you would like to help or know someone who is "crafty" who would be willing to donate, contact Wych-Malbank Rotary by emailing [email protected]
Meanwhile, Judy came up with another idea with the help of friends Nick Gent of LWC Drinks and Mark Jefferies, consultant to Rodney Densem wines.
They ran a fund-raising evening based on three favourite TV shows – Who's Line (Wine!) Is It Anyway? Call My Bluff and Would I Lie to You?
The evening was a huge success raising £500 in just a few hours.